Of het nu in de badkamer is of, zodra het weer kan, lekker buiten in de tuin: in bad gaan is nóg leuker als je beste vriendinnetje mee mag! Gelukkig zijn er Sophie de giraf bad speeltjes in allerlei soorten, zodat je kindje zich heerlijk én veilig kan vermaken. Niet al het speelgoed is immers geschikt om mee te nemen in bad.
De onderdelen moeten volledig waterdicht zijn óf goed schoon te maken zijn van binnen, zodat je zeker weet dat er geen vuil binnen in achter blijft. Het liefste koop je dus bad speeltjes zónder gaatje erin waar het water in kan komen zodat er geen schimmel in kan ontstaan. Deze Sophie de giraf bad speeltjes zijn speciaal gemaakt voor gebruik in het water en dus helemaal veilig voor je kindje. Ze zijn niet alleen leuk, maar ook nog eens leerzaam!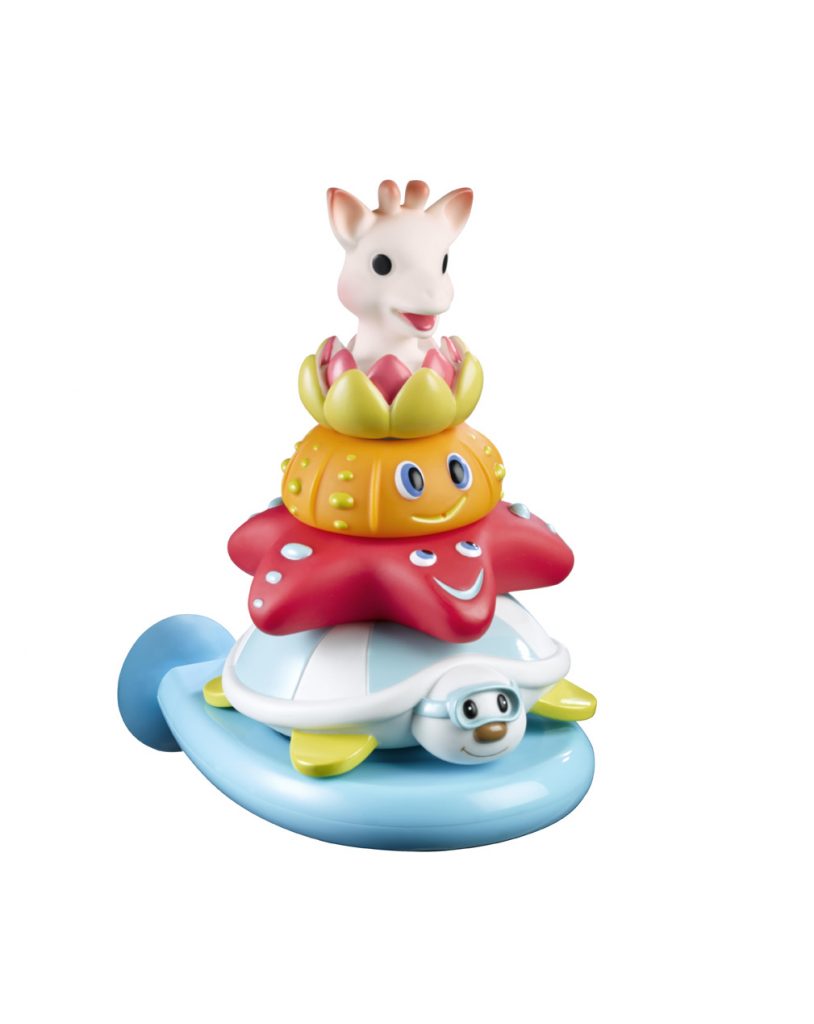 Splash & Surf piramide
De surfplank kun je aan de badkuip plakken met twee stevige zuignappen. Je kindje kan dan Sophie en haar zee vriendjes eenvoudig stapelen. Zo krijg je een kleurrijke piramide die de zintuigen van je kleintje stimuleert en waar van alles aan ontdekt kan worden. De diertjes blijven drijven, zodat je kindje er ook los mee kan spelen.
Adviesprijs Sophie de giraf Splash & Surf piramide €29,99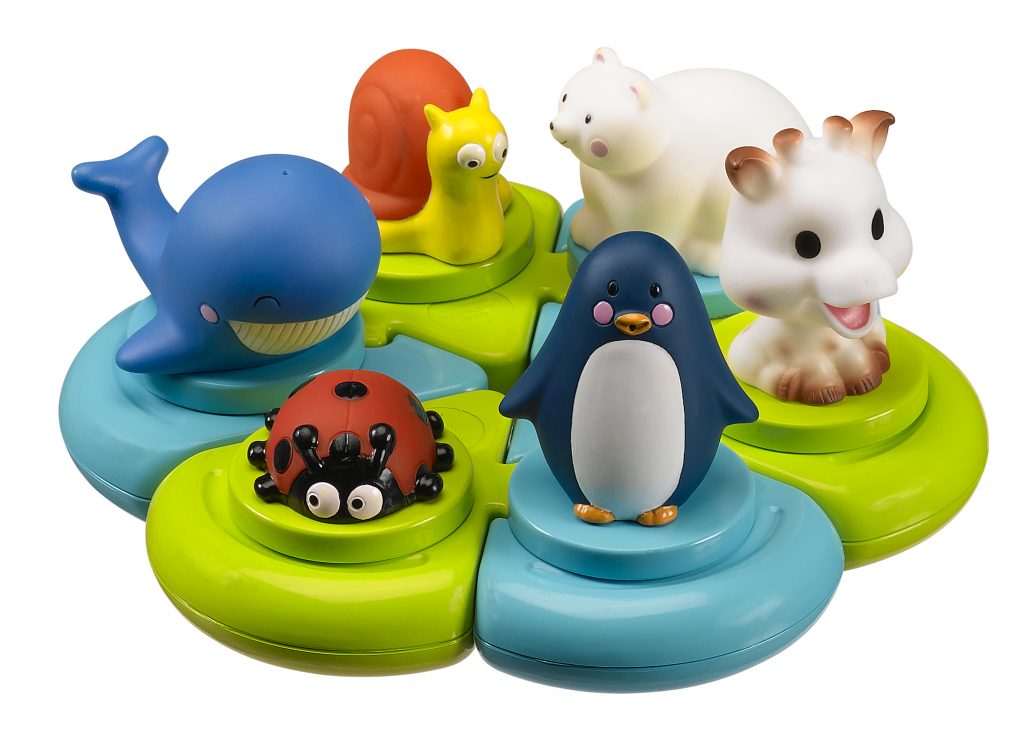 Bad puzzel
Deze 3D puzzel bestaat uit vrolijke figuurtjes, die je op verschillende vormen kunt plaatsen. Die kun je vervolgens weer aan elkaar vast bevestigen waardoor er een drijvende puzzel ontstaat. Handig voor de motoriek, en stimuleert ook het concentratievermogen en logisch inzicht. Je kindje kan ook allerlei spannende wateravonturen beleven met de losse figuren.

Adviesprijs Sophie de giraf Badpuzzel €25,99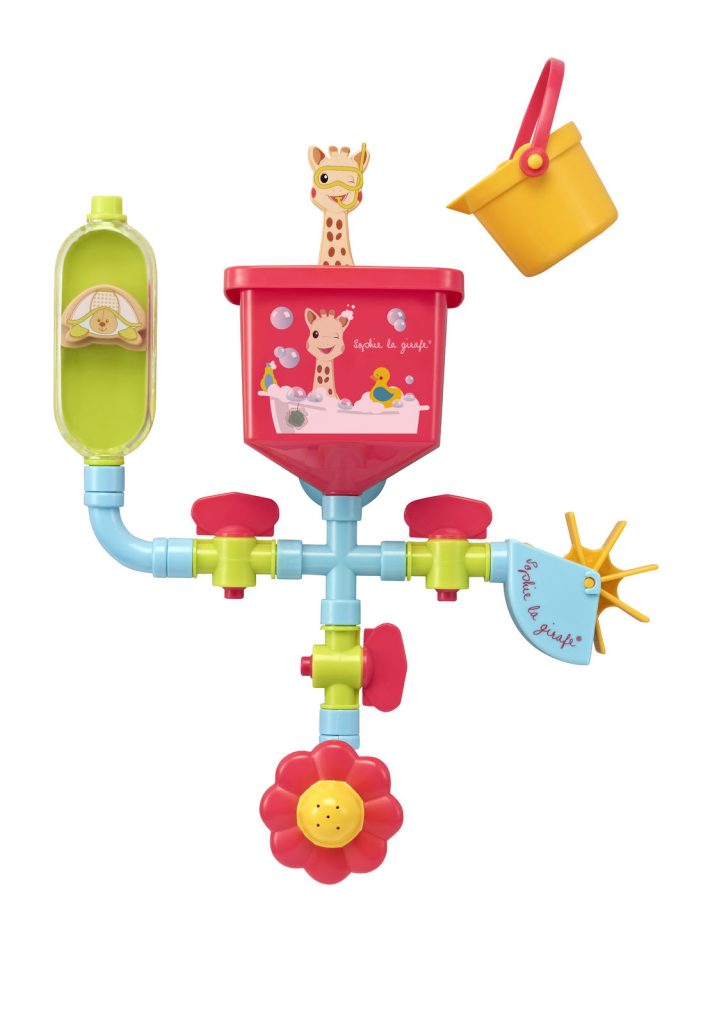 Pipes Folies
De Pipes Folies bevestig je met de bijbehorende zuignappen aan de badwand. Als de kranen openstaan en je kindje water in de rode tank giet gaat de molen draaien en zie je Margot de schildpad zwemmen in haar glazen pot, of er komt water uit de bloem. Als de kranen dicht zijn en de rode tank vol verschijnt Sophie met haar duikbril op.
Adviesprijs Sophie de giraf Pipes Folies €49,99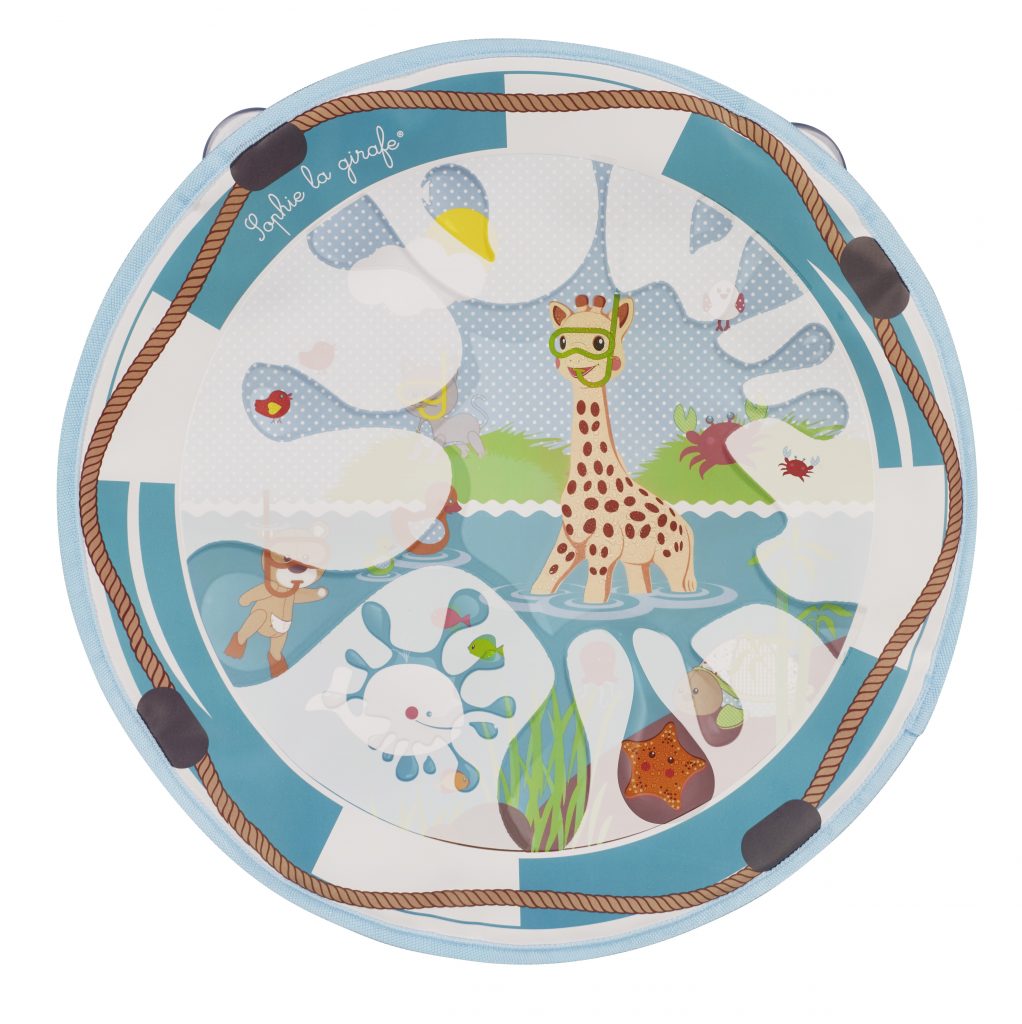 Magic Splash Board
Het Magic Splash Board bevestig je met zuignappen aan de muur of badwand. Als je met het Sophie badbootje water op het Splash Board spuit verschijnt er een nieuwe afbeelding op het bord!
Adviesprijs Sophie de giraf Magic Splash Bord €29,99
Meer informatie over de Sophie de giraf bad speeltjes vind je hier.
Voor welke variant zou jij gaan?
Hou de blog goed in de gaten want binnenkort komt er een 
review & winactie online waarbij je kans maakt op een 
Sophie de giraf Pipes Folies!
Lees ook: 3 tips voor de mooiste kinderkleding
Lees ook: Duurzaam leven met een baby
Liefs
Nienke