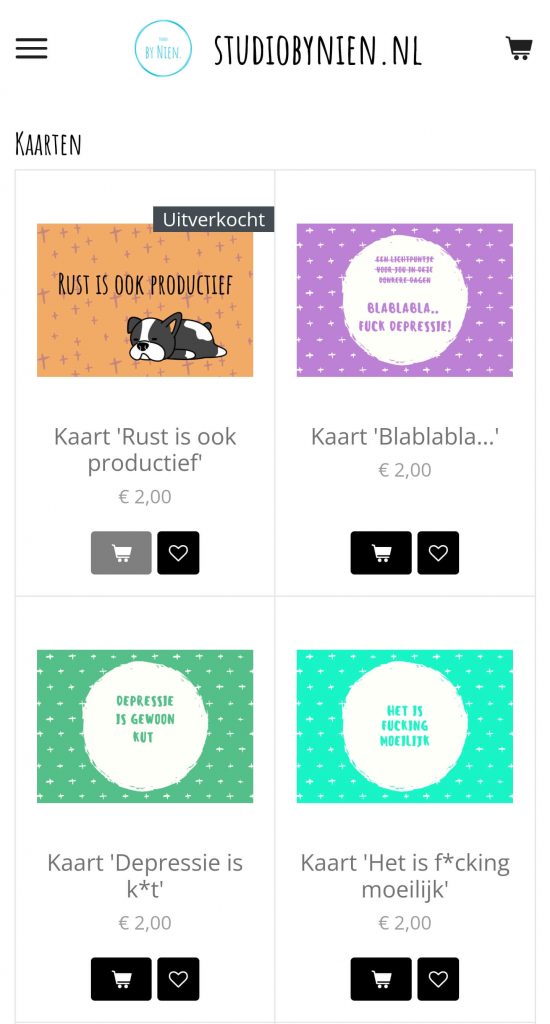 Wil je iemand sterkte wensen dan kom je voornamelijk wenskaarten tegen met lieflijke, nietszeggende en zoetsappige teksten als 'Er is licht aan het einde van de tunnel', 'Een lichtpuntje voor jou' en meer van dat soort ongein. Ik ben daar niet zo van. Ik ben meer recht voor zijn raap.
Want het kan soms best lekker zijn om te zeggen waar het op staat! Het is soms toch ook gewoon fucking kut?! Waarom zou je dat dan niet zeggen met een toffe kaart?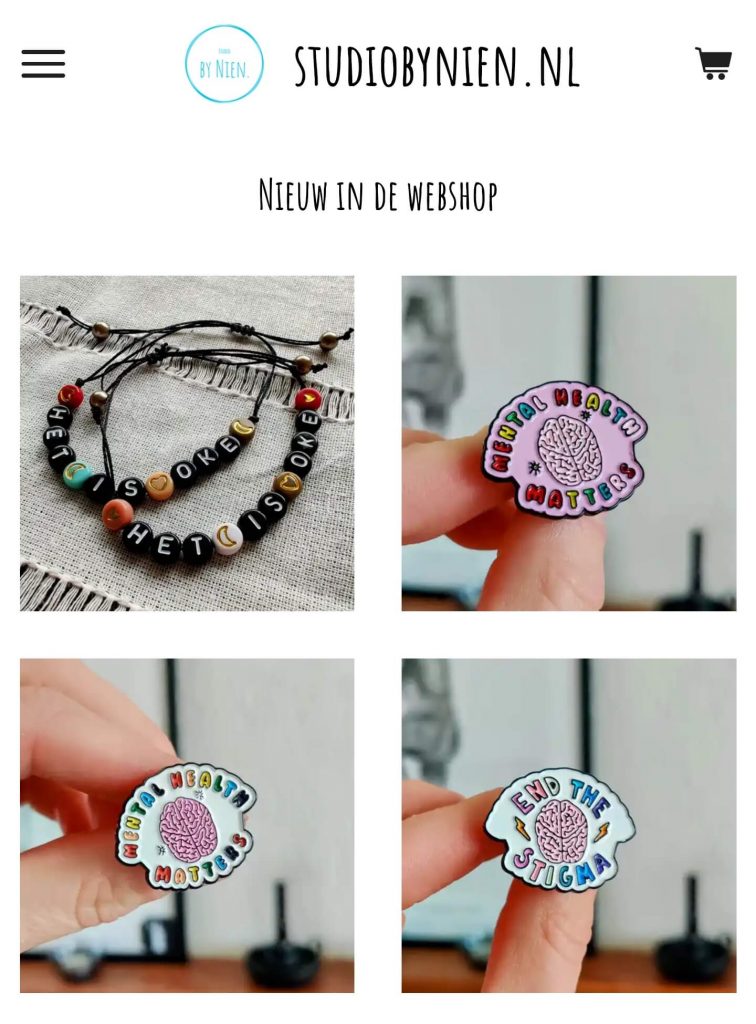 Mijn kaarten begonnen oorspronkelijk voor mensen met een depressie, maar er kwamen algauw wat meer algemene kaarten bij, en later sieraden. Voor als je iemand een steuntje in de rug wilt geven maar dan wel op een luchtige manier. Of als je graag je eigen Valentijn wilt zijn. Het kan allemaal!
Je hoeft de postkaarten niet te versturen met de post, maar het mag wel. Je kunt ze ook prima aan je muur of spiegel hangen. Zo zijn ze een mooie reminder dat je er gewoon mag zijn, en dat rust ook best productief is.
Je vindt mijn kaarten, sieraden en meer in de webshop, www.studiobynien.nl!