Afgelopen maandag (20 januari) ging de blogtour 'De zware rugzak' een initiatief van Van Driel Publishing, van start. Ik heb het stokje overgenomen van Webkonijn en ben daarmee de derde in rij.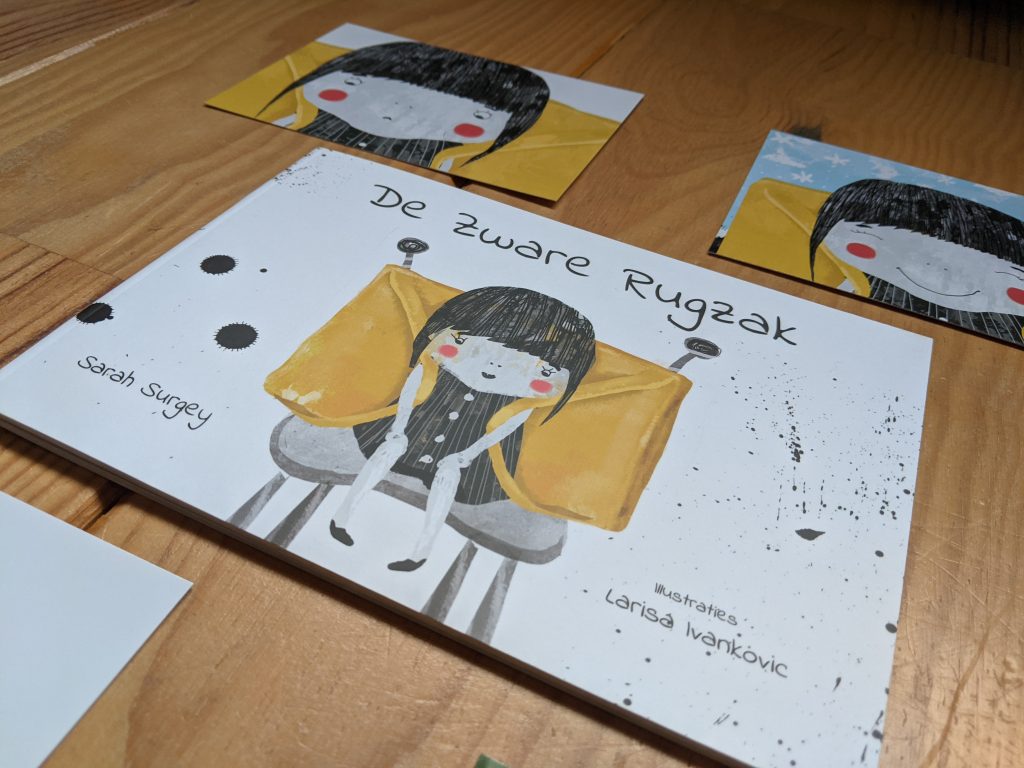 Het boek
"De zware rugzak vertelt het verhaal van een klein meisje, Enid, dat net haar opa verloor. Tijdens een wandeling razen heel veel verschillende emoties door haar hoofd en gaat ze gebukt onder de zwaarte van haar rugzak. Zal Enids rugzak ooit weer lichter worden?"
Onderweg komt Enid mensen tegen die haar helpen met het uitpakken van haar zware rugzak. Door de zware dingen te delen wordt haar rugzak telkens een stukje lichter. Wat blijft zijn de herinneringen.
"Het verhaal bekijkt de vijf fases van rouw: ontkenning, woede, onderhandeling, verdriet en aanvaarding. Kinderen kunnen rouwen om een geliefd persoon, een huisdier of zelfs om het veranderen van school of buurt. Als alle emoties zich opstapelen in het hoofd van een kind, kan het voelen alsof het een enorm gewicht met zich meedraagt."
Wat vind ik?
Het eerste dat mij opvalt zijn de prachtige tekeningen in het boek. Op de linker pagina staat telkens een simpele, maar mooie tekening. Op de rechter pagina staat de tekst. Er wordt in het verhaal gebruik gemaakt van de kracht van herhaling. Vooral voor kinderen is dit een hele mooie manier om voor herkenning te zorgen.
Het boek 'De zware rugzak' leert kinderen om al van jongs af aan over hun emoties te praten. Je mag best verdrietig zijn en rouwen. Door te delen hoef je het niet alleen te dragen. Op die manier wordt je rugzak niet te zwaar. Een mooie laagdrempelige manier om kinderen bekend te maken met gevoelens van rouw en verdriet.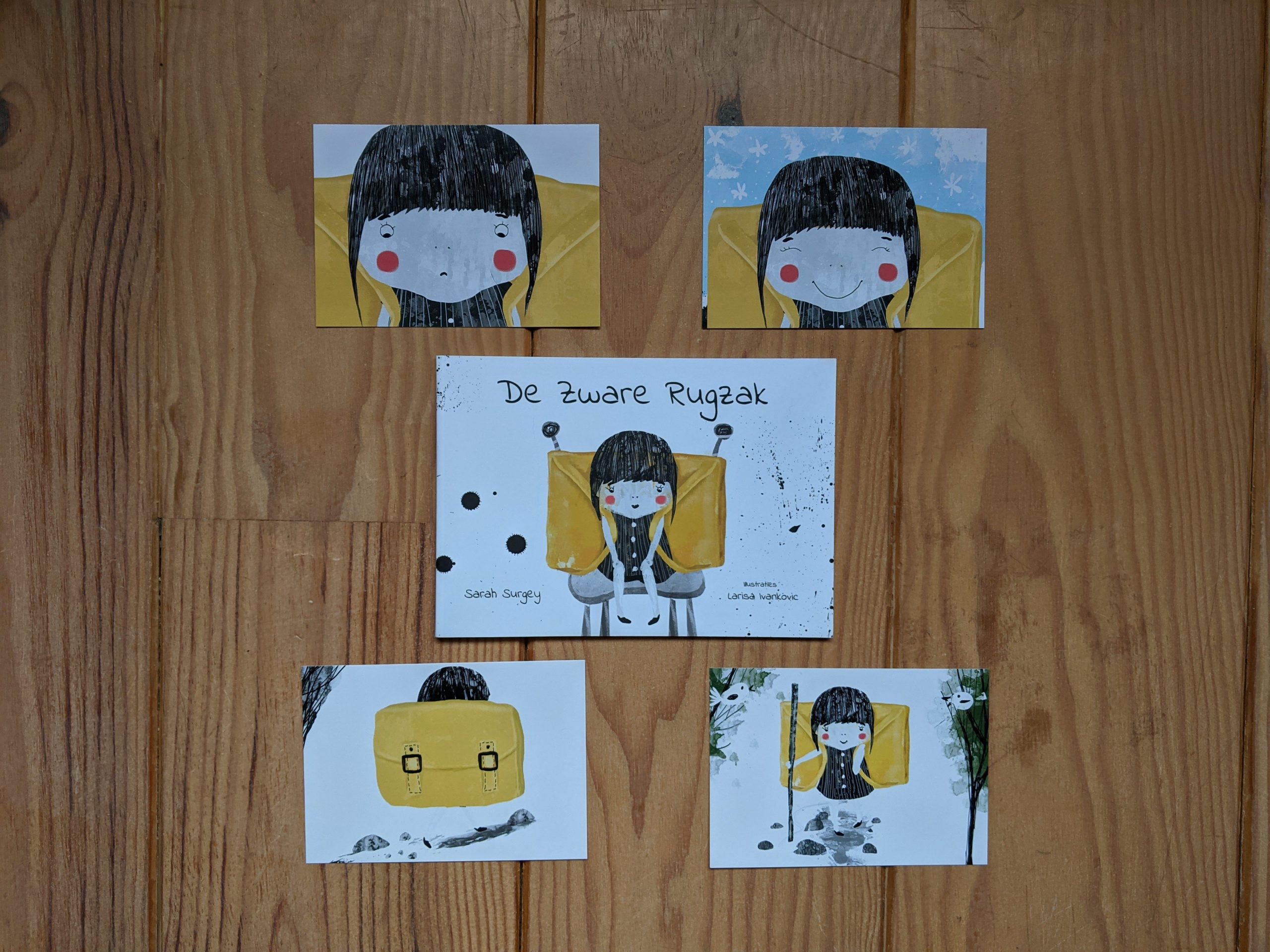 Hoe belangrijk het is om te praten over gevoelens heb ik zelf ook meegemaakt. In 'Van rebelse puber tot depressieve dame' lees je mijn ervaring hiermee.
Het boek is geschreven door Sarah Surgey, een kleuterjuf die een nieuwe liefde vond in het schrijven van kinderboeken. En dat gaat haar prima af! Oorspronkelijk is De zware rugzak geschreven in het Engels, maar nu ook in het Nederlands, Duits en Frans.
Koop hier jouw exemplaar van De zware rugzak.
Ik geef het stokje weer door aan Els van Dingen die fijn zijn. Hieronder zie je welke bloggers nog meer volgen in deze blogtour.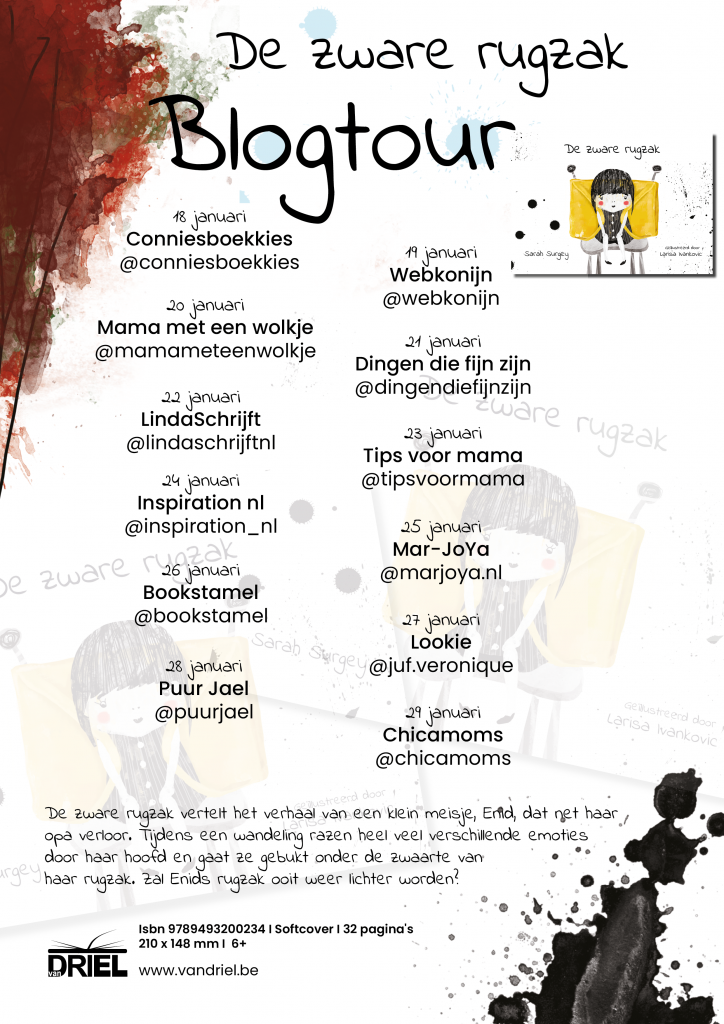 Liefs
Nienke
---
DISCLAIMER | Dit artikel bevat producten die ik heb gekregen. Dit beïnvloed mijn mening echter niet.
Sommige linkjes in dit artikel zijn affiliate links. Wanneer jij iets koopt via deze link krijg ik een klein percentage van de uiteindelijke koop. Dit kost jou niets extra, maar helpt mij wel om mijn blog in stand te houden 🙂